Conference Schedule At a Glance (please note, schedule is subject to change)
Time
Program
Facilitator
7:30am-8:30am
Yoga

Junior Ballroom

Dr. Sylvia Vitazkova
7:45am-8:30am
Meditation

Meeting Room 5

Dr. Mark Thurston
8:00am-9:00am
Registration Opens

Lobby

9:00am-10:30am
Welcome

Opening Keynote Presentation

Main Ballroom

Dr. Nance Lucas and Pam Patterson, Conference Co-Chairs

Dr. Rick Hanson

10:30am-10:45am
Break

10:45am-12:15pm
Session One: Break-Out Presentations

1. "Follow-up Conversation on Taking in the Good: Resilience into the Brain through Positive Experiences"

Junior Ballroom A

2. "Fostering Positive Leadership for Resilient Organizations"

Junior Ballroom B

3."Embedding Resilience in Everyday: Cognitive, Emotional and Physical Practices for Full-Capacity Living"

Meeting Room 1

4. "Resilient Transitions: Creating Your Blueprint for Confidence, Energy, and Freedom"

Meeting Room 2

5. "Presence-Based Resilience: The Power of the Soma"

Meeting Room 3

6. "5 ½ Secrets of Resilient Entrepreneurs: Tips and Tricks to Start, Grow and Maintain Your Business"

Meeting Room 4

7. "What are Lessons Learned from the Military about Resilience and How We Can Transfer this (Positive" Technology to Academia?"

Meeting Room 5

1.  Dr. Rick Hanson

2.  Dr. Kim Cameron

3.  Dr. Karen Silien

4.  Chris Wahl

5.  Doug Silsbee

6.  Doug Hensch

7.  Dr. Meredith Cary and Dr. Mark Bates

12:15pm-1:45pm
Lunch Keynote Presentation

Main Ballroom

Dr. Christopher Peterson and Dr. Nansook Park

1:45pm-3:15pm
Session Two: Break-out Presentations

1."Follow-up Conversation: Leading the Good Life for You and Others"

Junior Ballroom A

2-."How Positive Psychological Factors Encourage Stress Resilience and Better Physical Health"

Junior Ballroom B

3. "Positive Leadership Strategies for Enhancing Team Success"

Meeting Room 1

4. "Moving the Arc: Stories of Choice and Power"

Meeting Room 2

5. "Shift Happens: Using Social-Emotional Leadership As a Call-to-Action for City Well-Being"

Meeting Room 3

6. "Resilience in the Moment of Choice – Speaking Our Truth"

Meeting Room 4

7.  "Resilience and Leadership: Theory Meets Practice with Real People"

Meeting Room 5

1.  Dr. Christopher Peterson and Dr. Nansook Park

2.  Dr. Sarah Pressman

3.  Dr. Beth Cabrera

4.  Dr. Neil Stroul

5.  Louis Alloro and Adele DiMarco Kious

6.  Virginia Diamond

7.  Dr. David MIles

3:15pm-3:30pm
Break

3:30pm-4:30pm
Closing Keynote Presentation

Main Ballroom

Dr. Todd Kashdan
4:30pm-5:00pm
Closing: Reflections on Resilience

Main Ballroom

Dr. Karen Silien
Breakout Sessions and Descriptions
Yoga
Instructor: Sylvia Vitazkova
Conference attendees are invited to start of their meetings with energy and centeredness by joining Sylvia Vitazkova for a morning yoga practice. Certified in Mysore, India, Sylvia has been teaching yoga since 1998 and continues to study with master teacher Barbara Benagh in Boston. Dr. Vitazkova is also an assistant professor of conservation studies at George Mason University's New Century College. She recently created the new course, "Conservation, Sustainability and Spirituality in Action," with support from the Center for Consciousness and Transformation, which brings the two areas of her expertise and passion together. Participants are asked to wear comfortable clothing in which it is easy to move and to bring a yoga mat, block and strap, if available. The class will be an alignment-based vinyasapractice, accessible to all levels of practitioner.
Meditation
Facilitator: Dr. Mark Thurston
Begin your day with meditation. This session will include part instruction, part practice and will be facilitated by Mark Thurston. He is senior fellow at George Mason University's Center for Consciousness and Transformation. With an academic background in psychology, he has worked in the fields of consciousness studies, holistic health, and mindfulness training for 35 years. Dr. Thurston is faculty coordinator for the university's undergraduate minor in consciousness and transformation, for which he teaches two required courses.
(Opening Keynote)
Taking in the Good: Building Resilience into the Brain though Positive Experiences.}
Speaker: Dr. Rick Hanson
Your brain evolved a negativity bias that makes it like Velcro for negative experiences but Teflon for positive ones – which wears down health, mood, confidence, and resilience. This talk will explore how to use mindful attention to positive experiences to weave resources into the brain and the self – for inner strength, learned optimism, kindness toward oneself and others, and skilled assertiveness.
Fostering Positive Leadership for Resilient Organizations
Speaker: Dr. Cameron
This session will focus on positive leadership.
Especially, it provides empirical evidence that links positive
leadership to successful organizational performance.   Case studies of
organizational resiliency are discussed along with the leadership
practices that produced especially positive outcomes.  Some practical
guidelines for leaders are provided.
Embedding Resilience In Everyday: Cognitive, Emotional and Physical Practices for Full-Capacity Living
Speaker:  Karen Anne Silien, Ph.D. Founder, InBodied Living™
How do you respond to stress, mistakes and setbacks?  If you are not happy with your response, do you know what you will do differently next time? Nurturing resilience is a lifelong, open-ended process, one that constantly changes in a dynamic way.  Applying research from Cognitive-Behavioral Therapy, Creative Visualization and Pranayama, or vital breath flow, this experiential session led by Karen Silien, Ph.D. will teach practices and skills to incorporate into your daily routine to enhance emotional and physical regulation, further enabling your potential for change and personal growth.  Daniel Goleman and his colleagues have highlighted self-management as a key feature of emotional intelligence and effective leadership. The better equipped we are to manage stress in mind, body and spirit, the more productive, satisfied, healthy, hardy and resilient we can be in leading thriving lives. New tools for positive cognitive adaptations, managing emotions, proactive coping, and physical relaxation will be introduced and taught, thereby increasing your ability to handle day-to-day problems as well as think more realistically and flexibly about problems. Incorporating these skills into your daily and long-term practices will help you to maintain and strengthen a resilient mindset.
Resilient Transitions: Creating Your Blueprint for Confidence, Energy, and Freedom
Speaker: Christine Wahl
Life itself is the best laboratory on earth. Life is a laboratory in moving through transitions, and provides a constant invitation to experience, see, feel.  What helps us be more masterful at navigating the transitions we inevitably face in life?  Resilience.  The world is full of resilient people, and you don't need to be extraordinary to be resilient. This workshop invites participants to connect to those parts of life – emotional, thoughtful, spiritual, physical – that provide your ongoing personal blueprint for resilience.    Most of us want to adapt to change and simultaneously create a sense of stability.  Knowing that life is a flow and neither change nor stability is everlasting, we can navigate life transitions while still ha nd. Sometimes the transitions we experience are obvious while others are more subtle.    Through conversation, readings, and poetry, we will connect to what builds and sustains personal, inner resilience, with the result being an expanded capacity to handle transitions and experience greater confidence, energy, and freedom.
Presence-Based Resilience: The Power of the Soma
Speaker: Doug Silsbee
Resilience is a capacity of the body, and provides us access to all our knowledge and skills, no matter what is going on around us. In the current times, with our social, environmental, and economic context radically shifting, investing in resilience is key to maintaining optimism, creativity, and effectiveness. Explore resilience as a metacompetency for challenging times. Learn proven attention practices that engage the whole nervous system. Access the present-moment awareness from which we can truly be at choice, regardless of conditions. This lively experiential session will leave you more resilient already.
5 ½ Secrets of Resilient Entrepreneurs: Tips and Tricks to Start, Grow and Maintain Your Business
Speaker: Doug Hensch
This interactive, 90-minute workshop will focus on helping you be more resilient as a business owner. We will take what we know from the last 40 years of research and make it easy to fit into your business plans to help you bounce back from adversity, learn from mistakes, reach out to others, be engaged in your work and grow your business. Specifically, we'll help you consider partnering, drawing upon your strengths, setting goals and finding more meaning and joy in your work.
What are Lessons Learned from the Military about Resilience & How Can We Transfer this (Positive) Technology to Academia?
Speakers: Mark Bates, B.A., Ph.D. Director, Resilience and Prevention (R&P), Defense Centers of Excellence for Psychological Health and Traumatic Brain Injury (DCoE) and Meredith Cary, PsyD, Adjunct Faculty, Medical & Clinical Psychology and Uniformed Services University of the Health Sciences (USUHS)
Many advances in civilian society have originated from Department of Defense (DoD) innovations. More recently, in response to unprecedented increases in suicides and illnesses (from obesity to substance abuse), hundreds of millions of dollars have been poured into rethinking what it takes to build more resilient service members and families. In fact, under direction from the Chairman of the Joint Chiefs, DoD scholars and experts developed a new paradigm utilizing a holistic approach to improve individual and population health, known as 'Total Force Fitness' (TFF). Attendees will learn to self-identify areas of strength and weakness contributing to mental and physical fitness, as a lead DoD contributor to the TFF domain of 'psychological fitness' outlines skills that are essential to becoming totally fit. The presentation will also include suggestions for leveraging teaching, service, action research, information technology, games-for-health, and social entrepreneurship to promote total fitness followed by an interactive discussion centered upon how educators might introduce total fitness into the university setting.
Lunch Keynote
Leading the Good Life for You and Others
Speakers: Christopher Peterson, Ph.D., Arthur F. Thurnau Professor of Psychology and Organizational Studies and Director of Michigan Positive Psychology Center, University of Michigan and Nansook Park, Ph.D., NCSP, Professor of Psychology and Co-Director of Michigan Positive Psychology Center, University of Michigan
The good life entails happiness, health, resilience, and meaning. Positive psychology suggests that living and leading a good life for oneself and others require several psychological, social, and organizational enabling factors to be in place. The talk will present some of the important lessons about the psychological good life, how to achieve it and how to sustain it. Emphasis will be on the importance of positive emotions, engagement, character strengths, moral excellence, life meaning and purpose, supportive social relationships, and positive leadership.
How Positive Psychological Factors Encourage Stress Resilience and Better Physical Health
Speaker: Dr. Sarah Pressman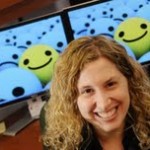 Join Dr. Pressman for a lively a discussion on how and why positive psychological factors improve physical health with a focus on how positive emotions protect us against the harmful physiological effects of stress. She will disentangle the pathways that allow these connections to occur such as alterations in stress hormones, immune function, and heart health as well as the behaviors that might underlie some of these associations.
Positive Leadership Strategies for Enhancing Team Success
Speaker: Dr. Beth Cabrera
Leaders can enhance the success of their teams by creating work environments where people experience positive emotions. Research shows that positivity is related to higher levels of job performance, prosocial behavior, perceived customer service, and collaboration. Positive workers also have lower levels of absenteeism, job burnout, counterproductive work behavior, and conflict.  The question of what a leader can do to build and maintain a positive work environment is therefore critical. Findings from research in positive psychology suggest six strategies that leaders can use to create positive workplaces where people thrive. These strategies include encouraging positive thinking, fostering positive relationships, empowering people, focusing on strengths, emphasizing meaning, and promoting well-being.
MOVING THE ARC: Stories of Choice and Power
Speaker: Dr. Neil Stroul
When we approach our lives from an internal locus of control, we feel that we can influence our destiny.  In a similar fashion, our sense of wellbeing rests upon our belief that we can create a desirable future.  When our locus of control is too external, then we feel we are at the mercy of forces beyond our control.  In this workshop, we'll study personal narratives and stories by examining four voices that can help us create stories that cultivate personal power:  Author, narrator, critic and editor.  We will work with actual stories from our own lives and will experiment with reframing and other "rewriting" techniques in order to identify opportunities to reclaim greater personal power.
Shift Happens: Using Social-Emotional Leadership As a Call-to-Action for City Well-Being
Speakers: Louis J. Alloro, M.Ed., MAPP Fellow Center for Consciousness & Transformation George Mason University and Adele DiMarco-Kious, MA, MBA
SOMO Leadership Labs is a systems-wide well-being initiative that brings the science of success, well-being, and happiness to professional and social networks around Cleveland, Ohio. The SOMO intervention is designed to help key influencers learn how to think differently (positively, flexibly, expansively) using positive psychology principles, tools, and constructs.  SOMO exists to inspire and support people to lead towards well-being in their own lives such that they inspire and support transformation in others.   Cleveland was chosen as the geographic focus because of its unique combination of strengths and challenges. Once a manufacturing mecca of the world, the past forty years have brought increasing unemployment rates, declining population and outward migration, rampant foreclosures, a failing school system and increasing morbidity and mortality correlated to one of the highest poverty rates in the nation. At the same time, the city is rich with formal and informal infrastructure that remain from its past as the leader of the industrial revolution. Moreover, new infrastructure and projects have launched in recent years to strengthen the region, thus further priming for potential growth. SOMO provides an essential ingredient: helping people think differently.  This workshop will explain how we do that, wins to date, and the beginning of our measurement.
Resilience in the moment of choice—Speaking our truth
Speaker: Virginia Diamond, Leadership Coach and Consultant, Diamond Insight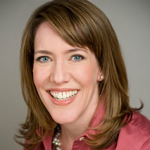 Uncertain times require more from us to meet challenges and overcome adversities. These times are also great opportunities to question long-held sacred cows, to tackle taboo topics, to grow and even flourish. We can seize these opportunities if we as leaders, as individuals, are willing to speak our truth powerfully. This can be while talking constructively with neighbors about our country's future; with customers, clients, the Board of Directors who may be heading down the wrong path; with our peers who want to make a decision and move on, while our gut warns us that it is premature and unnecessarily risky. In that crucial moment of choice, do we speak skillfully so we are heard? Stay silent? Become the bull in the china shop? In this session, we will focus on building the resilience to speak our truth skillfully in those moments, despite the consequences, real or imagined. Will we be rejected? Ignored? Successful—and then have to prove it? Virginia Diamond designed this session to be highly interactive and immediately practical. Participants will leave with somatic practices to build their resilience at the conference and beyond—because now more than ever, we need to speak truth to power.
Resilience and Leadership: Theory Meets Practice with Real People
Speaker: Dr. David C. Miles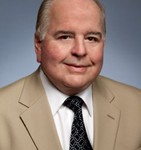 We often hear about theories for to improve synergy in the workplace, but when operating in today's diverse and rapidly changing global markets, it can be difficult to apply these theories. During this interactive discussion, we will focus on resilience and how it integrates with the leadership skills of The Four Generations (Seniors, Baby Boomers, Gen X and Millennials).  Come prepared to share your experiences and gain insights from others on how you can enhance converting the Resilience Theory into actionable outcomes.
Closing Keynote
Unlocking a Few Mysteries about How People React to Stress and Trauma: Challenging Assumptions and Improving Interventions
Speaker: Todd B. Kashdan, Ph.D
This closing keynote will focus on the assumptions that people have about the nature of resilience and how it can be facilitated. Emphasis will be given to the heterogeneity of how people react to potential trauma. I will also explore how the delivery of unhelpful interventions is often paved with good intentions. The audience will work away with nuanced ideas about their own lives and the human condition.