Keynote Speakers

Dr. Rick Hanson, Founder of the Wellspring Institute for Neuroscience and Contemplative Wisdom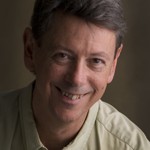 Dr. Rick Hanson is a neuropsychologist and author of Buddha's Brain: The Practical Neuroscience of Happiness, Love, and Wisdom (with Rick Mendius, M.D.; Foreword by Dan Siegel, M.D. and Preface by Jack Kornfield, Ph.D.), published in 20 languages and Just One Thing: Developing a Buddha Brain One Simple Practice at a Time. Founder of the Wellspring Institute for Neuroscience and Contemplative Wisdom and Affiliate of the Greater Good Science Center at UC Berkeley, he's taught at Oxford, Stanford, and Harvard, and in meditation centers worldwide.

 An authority on self-directed neuroplasticity, Dr. Hanson's work has been featured on the BBC, NPR, Consumer Reports Health, and U.S. News and World Report, and his articles have appeared in Tricycle Magazine, Insight Journal, and Inquiring Mind. He edits the Wise Brain Bulletin, and his weekly e-newsletter – Just One Thing – has over 30,000 subscribers, and also appears on Huffington Post, Psychology Today, and other major websites. He has several audio programs with Sounds True, and his first book was Mother Nurture: A Mother's Guide to Health in Body, Mind, and Intimate
Dr. Chris Peterson, Professor of Psychology and Organizational Studies and Director of the Michigan Positive Psychology Centre at the University of Michigan, Ann Arbor, USA


Dr. Christopher Peterson is Professor of Psychology at the University of Michigan and Co-Director of the Michigan Positive Psychology Center. He also holds an appointment as an Arthur F. Thurnau Professor in recognition of his teaching. He is one of the 100 most cited psychologists in the world and one of the founders of Positive Psychology. He is the author of A PRIMER IN POSITIVE PSYCHOLOGY
Dr. Nansook Park, Associate Professor Psychology, and Co-Director of the Michigan Positive Psychology Center at the University of Michigan, Ann Arbor, USA
Dr. Nansook Park is an Associate Professor of Psychology, and Co-Director of the Michigan Positive Psychology Centre at the University of Michigan, Ann Arbor, USA.  She is also a nationally certified school psychologist (NCSP).  Her work in studying character strengths and virtues among youth and adults is considered groundbreaking.  She has over 80 publications and speaks regularly in leading institutions and conferences across the world.  Her main interests include: resilience, health, well-being, positive education, leadership, and healthy workplaces.  Dr. Park is a member of the International Positive Psychology Association (IPPA) steering committee and the Annenberg/Sunnylands Commission on Positive Youth Development.  She is also an Associate Editor of Applied Psychology: Health and Well-Being and a Consulting Editor to the Journal of Positive Psychology.
Dr. Todd Kashdan, Associate Professor of Psychology and Senior Scientist at the Center for Consciousness and Transformation at George Mason University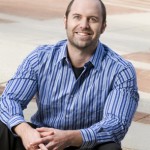 Todd B. Kashdan, Ph.D., is Associate Professor of Psychology and Senior Scientist at the Center for Consciousness and Transformation at George Mason University. He is the recipient  of the 2010 Distinguished Faculty Member of the Year. Receiving his Ph.D. in 2004 from the University at Buffalo, State University of New York, Dr. Kashdan has published over 100 articles in peer-reviewed journals and given over 100 presentations at national and international conferences. As a central figure in positive psychology, he is the author of Curious? Discover the Missing Ingredient to a Fulfilling Life (William Morrow) to promote the science of well-being for a general audience, and co-author of Designing Positive Psychology (Oxford University Press). He serves as associate editor of the Journal of Positive Psychology, associate editor of the Journal of Personality, and on the advisory board for the Templeton Flourishing Children Project. To date, his clinical work and research has mostly focused on anxiety, positive emotions, purpose in life, mindfulness, gratitude, how personal strengths operate in everyday life, social relationships, and how to  foster and sustain happiness and meaning in life. For the past 10 years, he has taught college courses on the science of well-being.   He regularly gives keynotes and  workshops to business executives, human resource and sales professionals, professional organizations, schools, parents, retirees, scholars, and health professionals. His research has been   featured in several popular media outlets including a feature article in   the New York Times Magazine,  The Washington Post,  Oprah Magazine, CBS, PBS, and National Public Radio, among others. More information, including his blog for The Huffington Post, can be found at:www.toddkashdan.com.
Featured Speakers
Dr. Kim S. Cameron, Associate Dean of Executive Education, William Russell Kelly Professor of Management and Organizations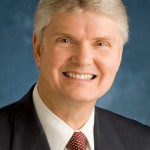 Dr. Cameron's past research on organizational downsizing, organizational effectiveness, corporate quality culture and the development of leadership excellence has been published in more than 120 academic articles and 13 scholarly books, the latest of which are Diagnosing and Changing Organizational Culture (Jossey Bass), Positive Organizational Scholarship (Berrett-Koehler), Leading with Values (Cambridge University Press), Competing Values Leadership (Edward Elgar), Making the Impossible Possible (Berrett Koehler), and Positive Leadership (Berrett Koehler). His current research focuses on virtuousness in and of organizations–such as forgiveness, gratitude, kindness, and compassion–and their relationship to performance.  He is one of the co-founders of the Center for Positive Organizational Scholarship at the University of Michigan and has served as Dean at the Weatherhead School of Management at Case Western Reserve University, Associate Dean in the Marriott School of Management at Brigham Young University, and department chair at the University of Michigan.
Dr. Sarah Pressman, Beatrice Wright Assistant Professor of Psychology at the University of Kansas and Gallup Senior Research Associate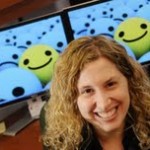 Sarah Pressman is the Beatrice Wright Assistant Professor of Psychology at the University of Kansas.  Her research focuses on the interplay between positive emotions, social relationships and health, with a focus on the physiological processes that underlie these associations. Dr. Pressman has  published in a variety of well regarded peer-reviewed journals (e.g., Psychological Bulletin, Health Psychology, Psychosomatic Medicine, Current Directions in Psychological Science) and her work has been widely cited by the media including the New York Times, CNN, Web MD, PBS, Psychology Today, Fox News and many popular magazines. She has received numerous awards from psychology organizations and of note, one of her papers was selected by Thomson Essential Science Indicators as one of the most cited &  influential papers in the field of Psychiatry & Psychology.  http://www.esi-topics.com/fbp/2007/june07-Pressman_Cohen.html
Breakout Speakers
Chris Wahl, Master Certified Coach and Founder of the Georgetown University's Certificate in Leadership Coaching Program
Chris Wahl, M.A.Ed., MCC, has a background in Psychology and Organization Development, is recognized for her work advancing the field of coaching, having created, directed, and advised the Leadership Coaching Certificate Program at Georgetown University from 1999 to 2011.  Currently she teaches coaching courses at Georgetown University and George Mason University, and has worked in the Executive MBA programs at  Notre Dame University, the University of Minnesota, and Northwestern University. Chris has an active coaching and organization development practice focused on helping leaders and organizations promote, reach, and sustain well-being while achieving results in the midst of critical challenges and change.   Having studied the stages of adult development for seven years, as well as being enrolled in an intensive 18-month program to certify to score the Maturity Assessment Profile, she brings a deep understanding of the transitions of adults to her work with leaders. Chris's belief about resilience is this: One need not be extraordinary to be resilient. Being resilient is all about awareness, mindfulness, and courage to take your next step.
Dr. Beth Cabrera, Organizational Psychologist and Founder of Cabrera Insights
Beth Cabrera helps organizations and individuals harness the benefits of positivity to achieve greater success. After earning her Ph.D. in Organizational Psychology from the Georgia Institute of Technology, she joined the faculty of Universidad Carlos III de Madrid, a leading Spanish university. Upon returning to the U.S. Beth continued her academic career as a professor of management at Arizona State University. In 2009 she founded Cabrera Insights to offer positive psychology based coaching and consulting. She also joined Thunderbird School of Global Management as a Senior Research Fellow. Her research has been published in over 25 articles in some of the world's leading academic and professional journals.
Dr. Neil Stroul, Leadership Coach and Psychologist, Founding Faculty Member of Georgetown University's Certificate in Leadership Coaching program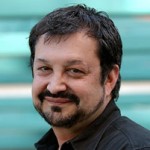 Professionally, Neil is first and foremost a leadership coach. Trained originally as a psychologist, Neil blends more than 25 years of experience in organizational consulting and the perspective of applied psychology to helping executives build their leadership capabilities. He is a founding faculty member of Georgetown University's Certificate in Leadership Coaching program and has been teaching coaching to a diverse body of aspiring coaches for more than ten years. He recently joined the faculty of the Georgetown McDonough School of Business to teach in the Executive Master's in Leadership program, and also coaches students in the Global Masters in Business Administration (GEMBA) program.  Neil is currently working on a book, UUN: Up Until Now, a handbook for people who aspire to reclaim power, choice, and authorship.

Dr. Karen Silien, Counseling and Consulting Psychologist and Founder of InBodied Living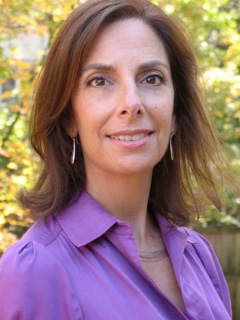 A psychologist, author and adjunct professor in Human Development Counseling at Vanderbilt University, Dr. Silien served as a co-creator of the National Leadership Symposium, now in its twenty- first year. She recently founded the creative collective consulting company InBodied Living, joining her experience in leadership studies, program development, and counseling psychology. Dr. Silien is passionate about the interface of art and science in the practice and training of experiential based psychotherapy for individuals, professionals and organizations.  Through breath work, narrative practices, movement, visualization and body focusing, InBodied Living joins insight and action, leading others toward authentic relationships and generative living. Committed to the vitality of the mental health profession, Karen offers workshops and groups that lead practitioners towards self-care skills for enhanced well-being and joy.   Practicing what she teaches, Karen is a student of yoga and poetry, and takes long walks and even longer baths as often as possible
Louis Alloro, Fellow at George Mason University's Center for Consciousness and Transformation and Founder of Social-Emotional Leadership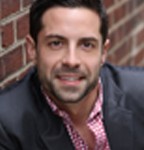 Louis Alloro is a change-agent whose background and training places him at the intersection of Education (teaching & learning) and Positive Psychology (the science of optimal functioning, success, and happiness). As one of the first hundred people in the world to earn a degree in Applied Positive Psychology at the University of Pennsylvania, Louis had the privilege of working with Dr. Martin Seligman, former president of the American Psychological Association, known for his landmark research first in learned helplessness and then, learned optimism. He is a Fellow of George Mason University's Center for Consciousness and Transformation. Louis' graduate research at the University of Pennsylvania melded Positive Psychology with social construction theory, the idea that reality is whatever we create, into a framework called Social-Emotional Leadership designed to help systemic positive change within organizations or communities. The theory is that Social-Emotional Leaders already exist within our networks. Once they're found and leveraged, they can be called to act in helping design the prototype which will enable and sustain the positive social and cultural change we're after.  Today, Louis works with individuals and organizations of all kinds in facilitating positive growth. He is frequently invited to speak at organizational, community, academic or trade events on topics pertaining to Positive Psychology, wellness, success, happiness, and leadership. He runs the NYC Positive Psychology Forum and partners with George Mason University's Center for Consciousness and Transformation on a community change initiative in Cleveland, Ohio.
Virginia Diamond, Professional Certified Coach, Organizational Consultant, and Founder of Diamond Insights
Virginia Diamond is a leadership coach and organization development consultant. A cornerstone of her business is working with individuals and teams to increase their resilience so they are able to thrive and meet the challenges of leadership in the 21st century. Using proven methodologies and a practical, business savvy approach, Virginia's clients are better equipped to remain grounded and agile during times of change and uncertainty.  With this increased capacity, her clients perform more effectively by engaging in mindful collaboration, a requirement for success in today's competitive world. Virginia's approach incorporates somatic awareness, emotional intelligence, and mindfulness practices. Her firm, Diamond Insight, offers a full spectrum of leadership development services—from group and one-on-one coaching to team development and customized training. She works across the private and public sector with a strong focus on the Intelligence Community. Prior to founding Diamond Insight in 2004, Virginia worked for more than ten years in the corporate world for Accenture, AMS (now CGI), and Booz Allen Hamilton.  Virginia holds a BA in psychology from the University of Chicago and a certificate in Organizational Development and Change Management from Georgetown University. She is certified as a Professional Coach by New Ventures West and by the International Coach Federation. She is also certified as a Somatic Coach by the Strozzi Institute.
Doug Silsbee, Professional Certified Coach, Master Somatic Coach with the Strozzi Institute, and Author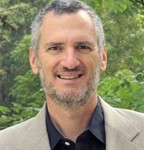 Doug Silsbee, PCC, is a thought leader in the fields of Presence-Based Coaching, leadership development and resilience. A master teacher, Doug has worked with leaders on five continents. He coaches, teaches, and writes from Asheville, NC. The author of two important books (The Mindful Coach and Presence-Based Coaching,) Doug is a Master Somatic Coach with Strozzi Institute, and a sought after presenter at ICF conferences. He has been an experiential designer, consultant, and facilitator for over thirty years. Doug has taught at the Brookings Institution, UCLA Executive Education and the Federal Executive Institute. He has presented for half a dozen ICF chapters in virtual and live workshops, as well as in special sessions for Hudson Institute, CTI, and coaching certification programs at Columbia University and the University of Pennsylvania. He is a frequent presenter for the International Association of Facilitators and OD Network. Doug is an adventurer, grandfather, and owner of a carbon-neutral retreat center. He trains coaches through his ICF-approved program integrating mindfulness, somatics, neuroscience, and integral psychology into a robust model of human development.
Dr. Mark Bates, retired U.S. Air Force Lieutenant Colonel, Clinical Psychologist and Director of Resilience and Prevention (R&P) Directorate at the Defense Centers of Excellence for Psychological Health and Traumatic Brain Injury (DCoE)

Dr Mark Bates, a retired U.S. Air Force lieutenant colonel, clinical psychologist and former pilot, serves as the director of the Resilience and Prevention (R&P) Directorate at the Defense Centers of Excellence for Psychological Health and Traumatic Brain Injury (DCoE).  Dr Bates oversees DCoE support for Department of Defense (DoD) efforts to promote psychological health, prevent psychologically-related distress and impairment, and support recovery and reintegration processes.  Key examples of recent activities include:   (1) Subject matter expert support for the Chairman of the Joint Chiefs of Staff (CJCS) instruction on Total Force Fitness (TFF),  which is described as a methodology for understanding, assessing, and maintaining Service members' well-being and mission capability; (2) Creation of a series of white papers about topics that have significant promise for enhancing holistic wellness and fitness in DoD including well-being in relation to resilience and suicide prevention, peer to peer support, mind-body skills, and worksite health promotion; and (3) Oversight of a multi-armed study that includes a review of reintegration programs, retrospective analyses to answer questions about R&P risk factors, and R&P program evaluations in the military services.
Dr. Meredith Cary, Positive Health Psychologist
Dr. Meredith Cary, a positive health psychologist, has a clinical practice in Washington DC. While at Georgetown University Medical Center, she helped develop the CBT manual for the multi-site trial that became foundational to the VA/DoD Clinical Practice Guideline for Medically Unexplained Symptoms (chronic pain & fatigue). And, her Clinical Skills course at the Uniformed Services University of the Health Sciences (the 'medical school for the military'), was adapted by the Army's National Director of Training, as a model for performance-based & competency-based training.  Dr. Cary's passion is an educational strategy she describes in Technology Innovations in Behavioral Education that leverages games, social media, and social entrepreneurship to improve clinical prevention and population health & well-being. Dubbed March Madness for Total Fitness, this strategy has gained interest among leaders in government, business, and education (including 48 on the Council of University Directors of Clinical Psychology). At GMU, the Chair of the Department of Communication has piloted it in several courses, co-submitted a grant application to test it, and co-presented it at the Association for Prevention & Teaching Research and the mHealth Summit in 2010.
Doug Hensch, Founder of the DHR Consulting Group
Doug Hensch, MAOM, brings a wealth of experience and passion to the work he provides for his clients. His philosophy is simple: Set meaningful goals. Identify your strengths. Work in them regularly. This philosophy guided him at Nextel Communications where he led the company's eCare efforts that resulted in yearly savings that exceeded $10 million. Working in his strengths with purpose helped him launch a leading self-improvement web site that helped over 100,000 people increase their well-being and resilience. Doug has touched the lives of business executives, managers, and individual contributors with innovative coaching, engaging workshops, and thought-provoking consulting. Dr. Martin Seligman, Fox Leadership Professor of Psychology at the University of Pennsylvania and the 'father of Positive Psychology,' referred to Doug as one of his "most talented young colleagues."  His expertise is in facilitation, coaching, instructional design, and consulting. He has created workshops that focus on resilience, strengths, well-being and goals. In addition, Doug has been called upon to lead courses designed by his clients in the areas of consulting skills, presentations, conversations, and networking. Doug has a Master's in Education (Temple University) and Master's Organizational Management (University of Phoenix). He received his Bachelor's in Economics from the University of Pennsylvania.
Dr. David Miles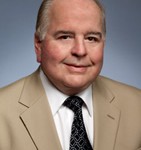 Dr. David Miles is the Chairman of Miles LeHane Companies, a Strategic Management and Talent Management Consulting Firm with five primary areas of practice: Strategic Management Planning, Coaching, Career Transition, Executive Search, and Human Resources Products and Services. An OI Partner, Miles LeHane Companies is an international industry leader with clients representing over one hundred countries. Dr. Miles holds Ed.D. Degrees in Human Resource Development, Organizational Learning and Adult Life Long Learning, a Master Degree equivalency in Psychology, and an MBA in Corporate Strategy and Finance plus Mergers and Acquisitions. He has completed numerous certifications and development programs in Leadership, Organizational Development, Business, and Training. Dr. Miles has served on many advisory boards for the Pennsylvania State University, including Women's Leadership and Executive Leadership. He is a member of the American Society for Training and Development (ASTD), a Charter Fellow of Career Certification International (ICCI), which certifies competencies worldwide, and a member of Association of Career Professionals International (ACPI), which establishes ethical codes of conduct and practice. Dr. Miles' expertise in Organizational Development, Positive Psychology, Career Management, and Training and Development provide the framework for his recent book, The Four Pillars of Employable Talent, which focuses on resilience, balance, strategic career planning, and financial planning.
Dr. Mark Thurston
Info coming soon…
Sylvia Vitazkova
Info coming soon…